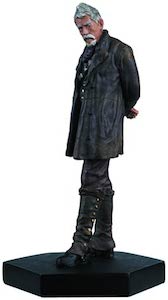 If you have seen the Day of the Doctor anniversary episode then you know all about the War Doctor.
And now you can have your own figurine of this special Doctor Who.
This figurine shows the War Doctor in a pose with his arms on his back while looking at you.
This Doctor Who figurine is about 3 1/2 inch tall and really brings out the best of the Doctor.
You Doctor Who collection can't be missing this special Doctor so why would you miss out of this special figurine.
Do not wait any longer, come get your Doctor Who Figurine Of The War Doctor.