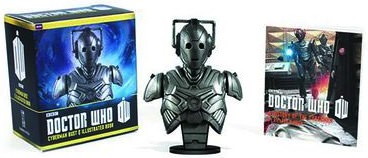 Now you can have your own Cyberman to add to your Doctor Who collection.
As Cybermen are one of those enemies that keep coming back in the Doctor Who adventure you should add one to your collection as they are special.
And this time you can have Cyberman bust and a book all about the encounters the Doctor and the Cybermen had.
The 32 page Doctor Who Cybermen book is filled with great photo's and the story about them.
So you get two great additions for you Doctor Who fan collection in one go.
Come and read more about this Doctor Who Cyberman Bust And Book.