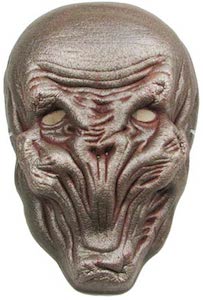 This time with Halloween or a costume party you can become a silence.
If you want to be part of the Silence then you need this mask that makes you face look just like the real thing. Only when you run into a real one then you would not remember any ways.
The Doctor Who mask of the Silence is made from translucent silicone and is about 11 inch tall making it perfect for face of ages 14 and up.
People will freak out when they see you enter the room as this amazing looking Silent.
So get ready to dress up by ordering your Doctor Who The Silence Mask.