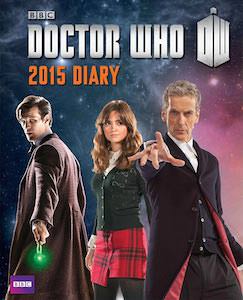 We all like to write things down even though we go more digital every day.
But if you are a Doctor Who fan then you are gone love this 2015 diary.
Plan you weeks in the grid and read up on info about the Doctor and yes there are great Doctor Who photo's in here to because otherwise it would be just like any other day planner.
As you can see on the cover Doctor's 11 and 12 will be there and so will Clara but I promise you all the Doctors will be there even the War Doctor.
If you want to see and read mores about it then come see this Doctor Who 2015 Day Planner.