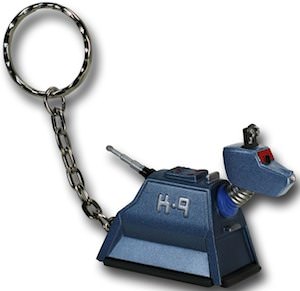 Remember K-9?
The good old robot dog the Doctor had for a while.
Now you can have your own K-9 but this time not a real robot just a key chain of the dog.
This Doctor Who key chain is made from metal so it will stay nice even if it lives with you keys.
K-9 is almost 2 inch wide and looks just like a small version of the real thing.
Keys will love to hang out with you little robot dog so why not give them their own pet.
Come and have a peek at this Doctor Who K-9 Key Chain.