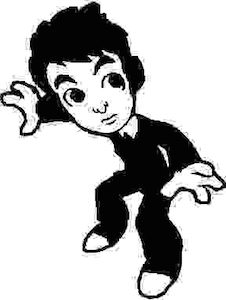 There we have a cartoon like character of David Tennant as the 10th Doctor.
And this is a 5 inch tall vinyl decal that is die cut. Just imagine having this fun Doctor Who sticker on your laptop or maybe even you phone, books, car, or the fridge.
To many great places where Doctor Who would look great at.
A decal like this will bring be a great conversation starter between Doctor Who fans.
If the 10th Doctor is your favorite then you will love this sticker so make sure you get enough of them as you never want to be without.
Come have a closer look at this Doctor Who 10th Doctor Vinyl Decal Sticker.