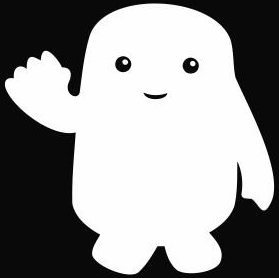 How fun would it be to have a waving Adipose on your car window or laptop?
Now you can have one this is a die cut Adipose decal so the black on the picture above is not there it just the super cute Adipose.
This Doctor Who Adipose decal is 5 x 5 inch and would look amazing on any dark surface and for sure you window.
And this Adipose does not contain any human fat as it is a flat sticker.
Some people won't understand the cute creature on your car but then you know that they are not real fans of the Doctor.
Come get your own Doctor Who Waving Adipose Sticker.