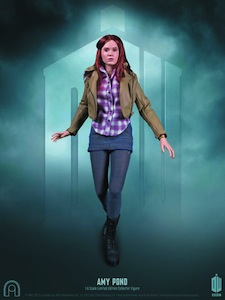 Did you like Amy Pond when she was the travel companion of the Doctor?
You know if you did then you have to check this out because now Amy can be your travel companion.
OK not the real Amy but a little statue of her.
This is a 1/6 scale version of Amy Pond and she is imported from the UK so that makes it even more real.
Now Amy Pond can be living in your home standing around and maybe even warning your when something bad is happening.
Doctor Who fans are gone love this little Amy.
Come and have a closer look at this amazingly detailed Amy Pond Figurine.