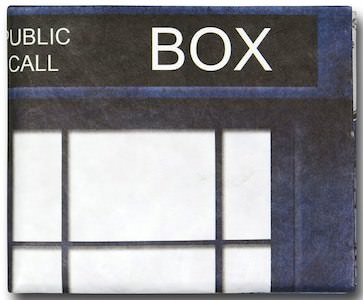 This Doctor Who wallet is much like the Tardis "Bigger on the inside" as this Tardis wallet is made from Tyvek it can stretch a fair bit making it hold a lot more then you can imagine.
Of course this Doctor Who wallet has the usual top pocket for you money and this Tardis wallet has two inside pockets as well.
On the outside the wallet looks just like the doors of the Tardis with the famous "Police Public Call Box" going from front to back.
On the inside time is what you find there are many many watches as the Doctor never really know what time it is where he is traveling to.
This Tyvek wallet is strong and environmentally friendly and it is a great Doctor Who item to have.
A Tardis wallet is what you need so why not have a better look at this Doctor Who Tardis Wallet.