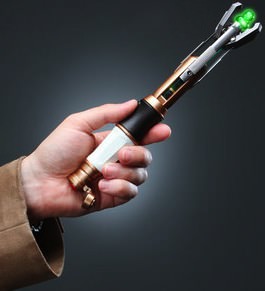 Does you Doctor Who collection have the latest Sonic Screwdriver?
This is an exact replica of the Sonic Screwdriver that the 11th Doctor uses complete with light and sound.
And this Doctor Who Sonic Screwdriver even has the claw part that can fold out just like the real one Matt Smith uses.
One things it does not do and that is saving the world like the real one does but hey we can't have everything.
A Sonic Screwdriver like this should be part of everyone's collection so don't hesitate to long.
Come get your own Doctor Who Sonic Screwdriver From The 11th Doctor.