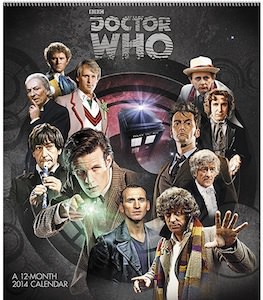 As you know the 11th Doctor was not the first one there where 10 Doctor Who before him.
On this 2014 wall calendar you can find all 11 Doctors and of course the Tardis.
This Doctor Who wall calendar offers 12 months of Doctor Who fun.
It is a special edition calendar like it is made for the 50th anniversary of the Doctor.
So if your wall still has room for one more Doctor Who item then you should check out this Doctor Who 2014 Wall Calendar.
Coupon code BLACKCYBER30 gets you 30% off this item.
And also Free Shipping!