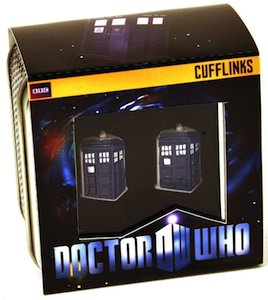 Wearing a suit is one thing but wearing boring cufflinks is not necessary as you can have Tardis cufflinks.
This set of special Doctor Who cufflinks show you a nice Tardis and that makes you dressing up a bit more fun.
And these Doctor Who Tardis cufflinks comes in a special storage box to keep the nice and protected.
The Doctor needs his Tardis and now you need your own Tardis to keep your shirt sleeves nice with this set of Tardis cufflinks.
Come and have a closer look at this Doctor Who Tardis Cufflinks.